With the ENS and LEET Security joint certification, you can prove your security in both public and private sectors.
Do you want to certify your ENS? Certification in accordance with the National Security Scheme (ENS) is an increasingly frequent requirement when dealing with the Public Sector (and will soon be an essential requirement). But this certification scheme, developed for Electronic Administration services, is not the most appropriate to accredit the level of security in the provision of services in the Private Sector, in which companies have other kind of requirements.
LEET cybersecurity rating has been conceived and refined to respond to the need for a standard that can allows companies, and their suppliers, to transparently and accurately know and accredit the real level of security of the services offered or provided.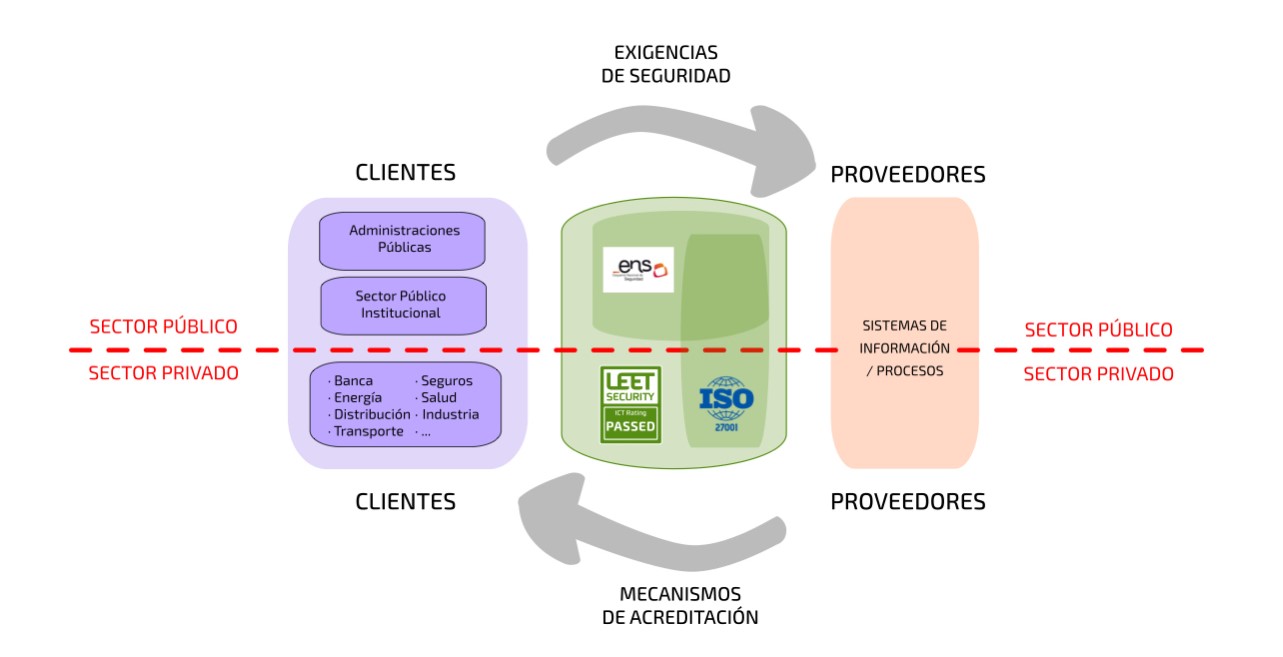 For the development of this reference framework, numerous national and international regulations have been taken into account, the National Security Scheme being one of the regulations that have been collected and mapped in the LEET Security system (in addition to many others, such as ISO27001, PCI-DSS, NIST, etc.). In this way, we establish a "correspondence relationship" between the controls and the security measures contained in both models, which allows us to verify their compliance for both together.
The integration of these frameworks makes our audits much more efficient, thus, with a single process, the auditor verifies compliance with the controls corresponding to both models, and our clients can obtain their certificates of compliance with the ENS and of LEET Security rating without having to involve your staff in two separate processes.
This efficiency is also at economic sphere, since in addition to saving in time and resources for the audit, our commercial proposal is much more attractive when carried out together. This allows you to have the most valued certifications in the public and private sectors in the best conditions, and thus differentiate your services by showing your firm commitment to safety.