New ENS and how it affects you - Article in Red Seguridad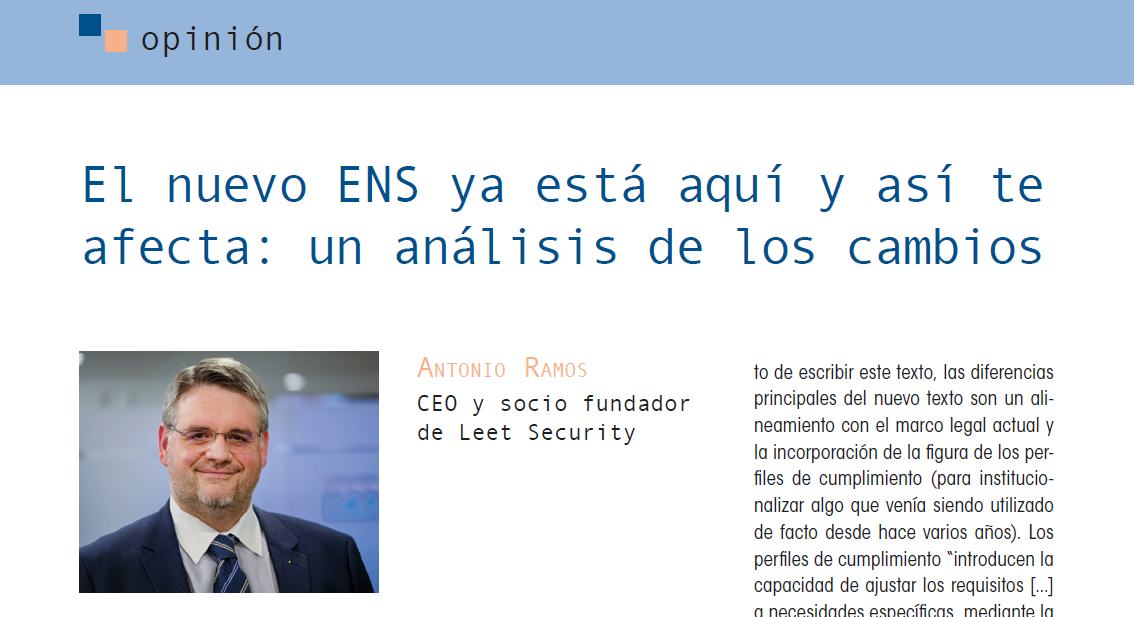 The new issue of Red Seguridad magazine is now available.
And in it, an interesting article by our CEO, Antonio Ramos, about the changes brought by the new National Security Scheme 2022.
You can download the full PDF here (Only in Spaish - Page: 52).
And if you want more information about the new ENS, don't miss the video of the event we held last month on the subject, breaking down the changes and how it affects you if you operate in the public sector.
All you need is LEET
Suscribe to our newsletter here