This is our reference service
Know reliably at a glance
the cybersecurity rating of an ICT service
The LEET Stamp is a label that materializes and shows the level of cybersecurity that a provider has in qualified service.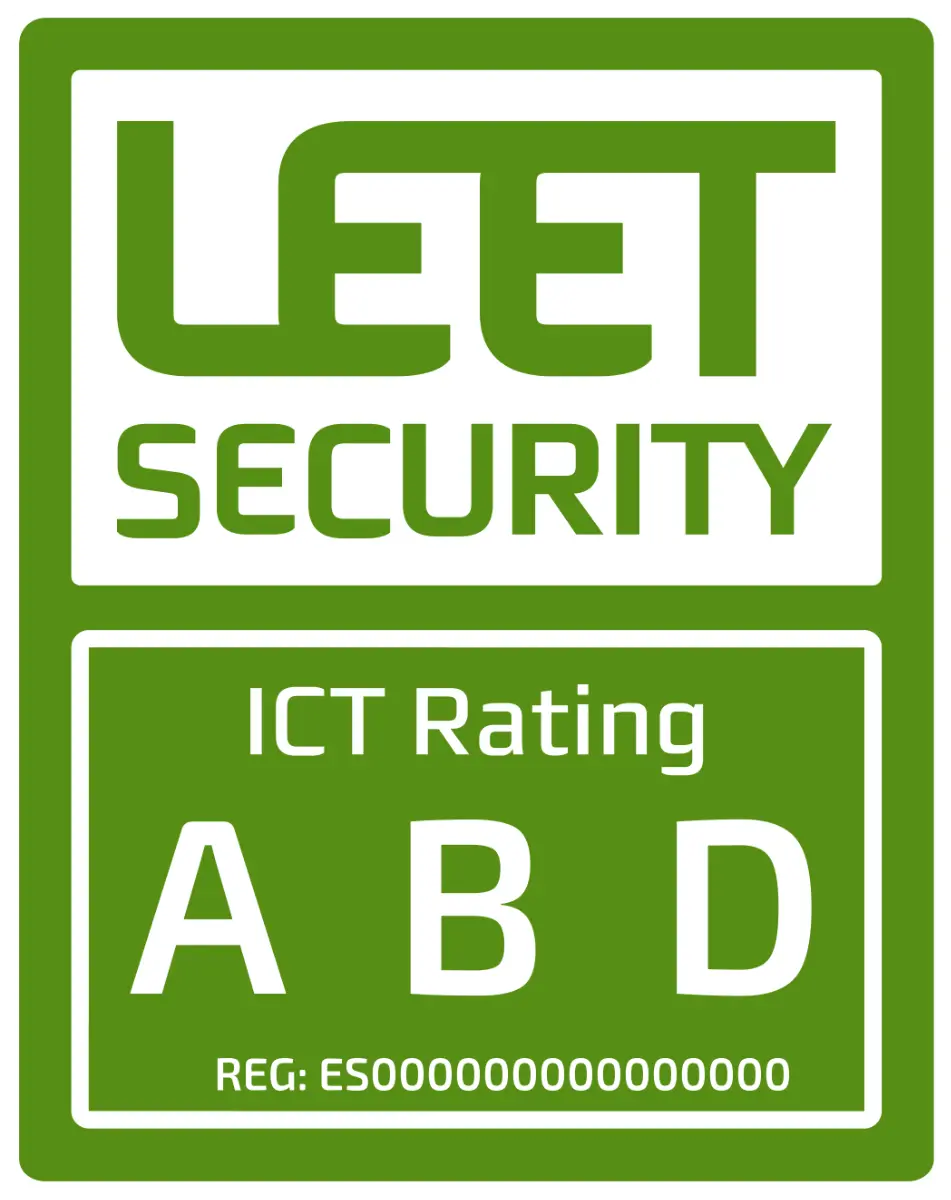 The LEET stamp gives an "score" to the security measures integrated by the supplier in the construction and operation of the service, unlike other mechanisms that only certify the implementation of management procedures -such as the ISO / IEC 27001 certification– or certifying product characteristics -Certification Common Criteria-, but in no case establish a quantitative assessment nor allow to show the security level in a given service regarding the information or data being handled.

In practical terms, is like a hotel, it requires an opening license, but we want to know as clients how many stars it has before making our reservation. In the same way, an ICT service must also be provided by an authorized company - and possibly have an ISO27001 certification -, and the LEET Stamp indicates, no ontly the number of stars, but also an evaluation of its rooms, restaurant and auxiliary facilities. Thus, higher rating levels imply a lower probability that the service will suffer an incident, but more importantly, greater provider's capabilities to restore normal service in less time.

The entire methodology, evaluation criteria and the registry of services, are public, so it provides total transparency when it comes to assess and compare different services when selecting your ICT providers.


The rating system managed by LEET Security becomes the first implementation of the recommendation of the EU Cybersecurity Strategy, to create ICT security labeling systems.