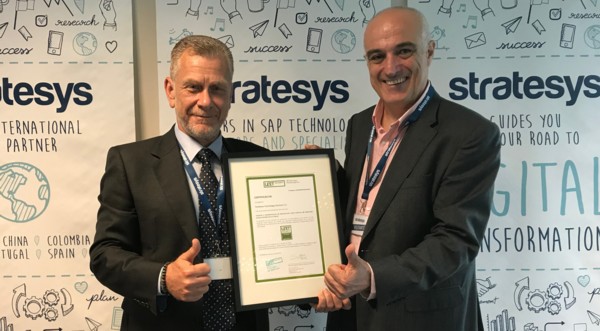 Spanish digital services multinational Stratesys has obtained the Cybersecurity rating from LEET Security, which credits its effectiveness and quality in the development, support and maintenance of applications on the virtual environment of its clients. This certification shows the effective application by the consulting company of a high control framework and security measures in the three evaluated dimensions: confidentiality, integrity and availability.
The rating recognizes not only Stratesys' operations in terms of security management but also endorses the level of robustness and rigor of the security measures with which it provides remote services for support and maintenance of applications.
In this sense, Andreas Makrandreou, partner-director of Stratesys, assures that "the recognition of LEET Security is a guarantee of reliability and excellence in all the processes of management and execution of projects and services that we are providing to our clients. In this way we can guarantee our clients that their data under our management are treated with the standards of confidentiality and security that correspond to them".
The rating standard managed by LEET Security is the first labeling system that implements the recommendation of the European Union Cybersecurity Strategy, with the aim of providing transparency and generating confidence in the services of the ICT environment.
The security rating agency LEET Security has assessed the different ICT services within the scope of the rating that are offered by the company, by means of a thorough and rigorous evaluation of the security measures that it incorporates, its solvency for the client and the mechanisms of resilience available for application in case of incident.
About Stratesys
International projects carried out in 60 countries, more than 300 clients and a team of 850 professionals distributed between the headquarters in Spain, Portugal, the United States, Mexico, Brazil, Chile, Colombia and China are some of the main assets of Stratesys. After 20 years of executing more than 1,000 projects and developing business and technology solutions, Stratesys has become a leading multinational in ICT services and one of the leading specialists in SAP technology. A model of success with which it has doubled its turnover in the last five years, to exceed 52 million euros, and which has consolidated it as one of the main references in the sector.
You can follow us on twitter.com/leet_security