New ENS on video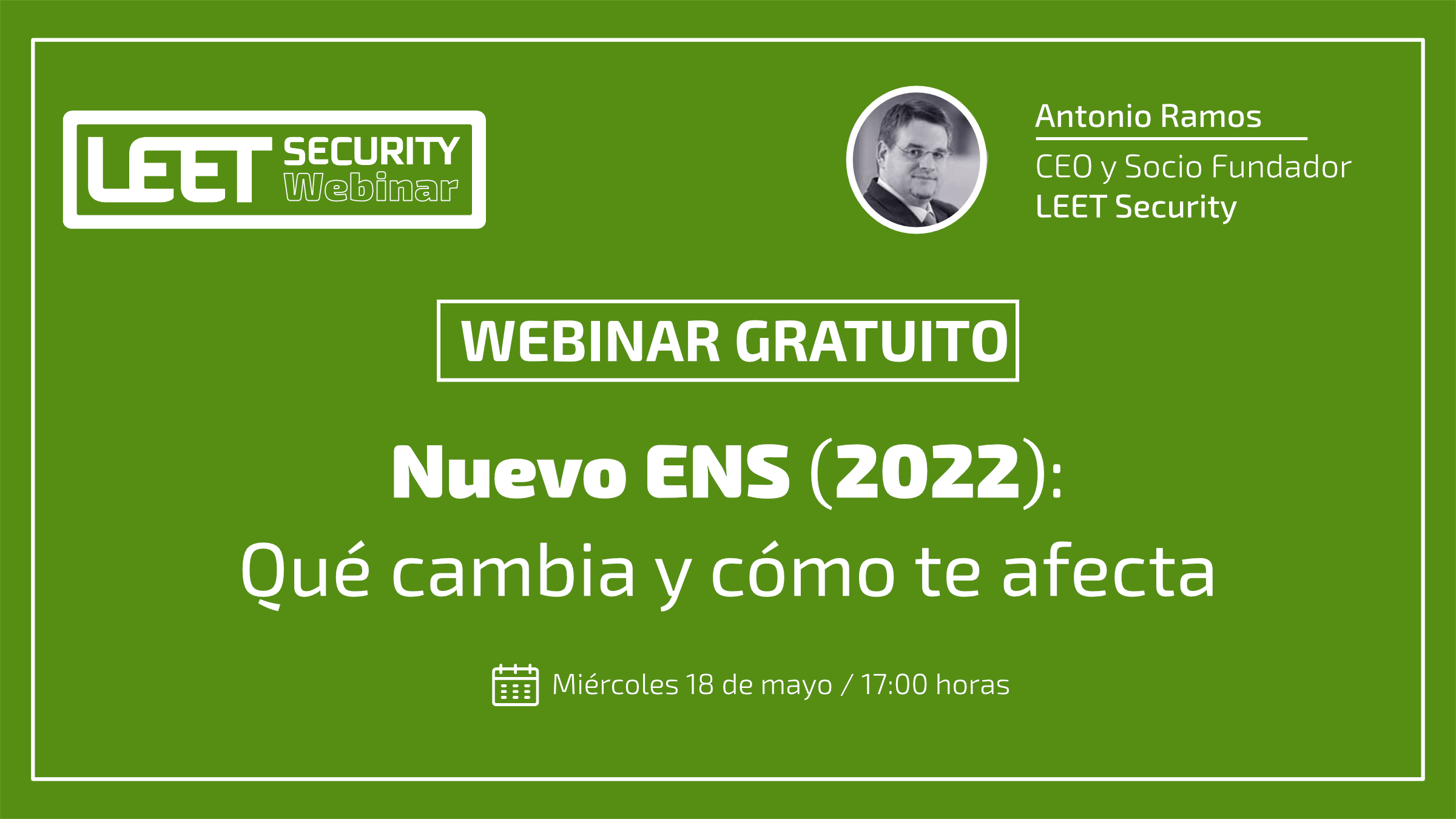 If you missed the event we did last May, in which our CEO Antonio Ramos outlined the changes to the new National Security Scheme (2022), it is now available on video.

You can watch it in full here to find out what changes and how it affects you, especially if you operate in the Public Sector.

We have also prepared two annexes detailing all the changes in HIGH and MEDIUM. Contact us if you are interested and we will send you the one you need.



All you need is LEET
Suscribe to our newsletter here