Recently, the European Commission has just published the Cybersecurity Strategy of the European Union (pdf) in which, Catherine Ashton, High Representative of Foreign Affairs and Security Policy recognizes how important is this issue.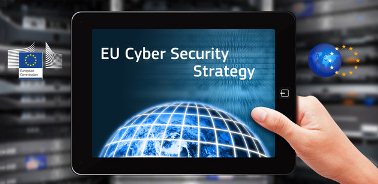 We bring this document into our blog because it includes a concept that we consider of high importance to the security model we push from leet security as rating agency. We are talking about service labelling.
In particular, the Cybersecurity Strategy of the European Union includes an activity to be developed by public and private stakeholders called "Develop industrial and technological resources for cybersecurity" and more specifically in the chapter devoted to "Promoting a Single Market for cybersecurity products":
Develop industry-led standards for companies' performance on cybersecurity and improve the information available to the public by developing security labels or kite marks helping the consumer navigate the market.
We consider that security rating offered by leet security that allows to assign a "label" to ICT services depending on the security measures that they implement, pose a clear example of the need explain by the European Commission.
For leet security, it is a great moral booster to see how the European Commission supports the security model proposed by this rating agency and it encourages us to continue in our idea of enrich ICT service market (and, in particular, the cloud services market) with additional and easy-to-understand information about security for users.
You can follow us on twitter.com/leet_security